1KV cable manufacturer: Is the thicker the household wire the better?
---
Home water and electricity decoration is essential, especially the home circuit is very important, because the circuit is related to the safety of the whole family. However, many people have such a misconception about the choice of household wires. Many people think that the thicker the wires in the home, the better. Not so. 1KV cable manufacturers: If the standard is met, the air conditioner generally chooses 2.5 wires and 4 wires, but it may be that some wires do not meet the standard, which leads people to subconsciously think that the thicker the wire, the better.
In general, it is reasonable to choose home improvement wires. 1KV cable manufacturers have organized the following related content for your reference:
1KV cable manufacturer: selection standard of ordinary socket wire: ordinary socket 2.5 square meters is enough. Generally, the load of the wire needs to be controlled within 2500 watts, but if you consider the frequent use of high-power electrical appliances, you can choose a 4 square wire.
Wire selection criteria for kitchen sockets: 4 square meters is recommended for kitchen sockets. On the one hand, there are many electrical appliances, and on the other hand, the frequency of use is also high.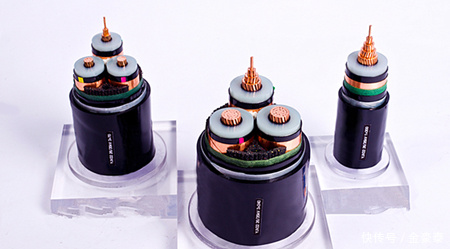 Selection criteria for lighting wires: 1.5 square meters is enough for lighting wires. The load power of general household lighting is not too large. There are about 6-8 lights in the dining room, living room, master bedroom, balcony, kitchen and bathroom, controlled within 1500 watts.
Water heater outlet selection criteria: water heaters are considered large in home appliances, and it is recommended to use 4 square meters. Even if the water heater or Yuba is turned on at the same time, there will be no big problem, and it will trip even if it is overloaded.
Wire selection criteria for air conditioner sockets: Air conditioners are high-power electrical appliances, so the sockets also use 4 square meters. Of course, 6 square meters can also be used, but the construction is difficult, the area occupied by the socket bottom box will also increase, and wiring is a very troublesome thing.
The above content is the wire size recommended by the 1KV cable manufacturer. However, these dimensions are based on standard compliant wire. When choosing wires, be sure to look for the 3C certification mark, and pay attention to the information, length, model specifications, rated voltage, etc. printed on the trademark. According to whether the information printed on the wire is consistent with the product. I hope everyone must be careful when choosing wires! For more information, please visit the 1KV cable manufacturer!